LEADERSHIP AND DEVELOPMENT SEMINAR
Strategies for Effective Communication
Held February 23, 2017 at Pepsi Jamaica
Programme overview
Management research has consistently found that good leadership is a critical component of organizational health and the ability to sustainably create value. But how do Leaders build relationships with people at all levels of the organization and shape alignment towards a shared vision? The ability to inform, inspire, persuade, enlist and mobilize is rooted in communicative competencies. Effective Leaders clearly articulate the key intentions, choose an appropriate medium and context, send clear signals and actively ensure that the message is understood.
This programme focuses on how Leaders can sharpen their communicative competencies to fully engage with their followership to deliver break-through results.
---
About the facilitator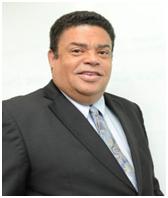 Francis Anthony Haynes
Adjunct Lecturer UCC Corporate Education Division
1(876)665-3999 or 665-4032
Anthony is an adjunct lecturer at University of the Commonwealth Caribbean and at the Caribbean Maritime Institute, where he lectures in strategic management, operations management and project management. Anthony Haynes is the Lead Consultant at Anthony Haynes Consulting Limited, a consulting company focused on partnering with their clients to provide environments for innovation and opportunity that will lead to tangible, measurable, sustainable value creation. The firm focuses on strategic management, business process re-engineering and human capital development...(read more)
---
Photos
...