CUSTOMER CARE UNIT
Student Support, Career Development and Alumni Services
On December 14, 2022, the Customer Care Unit (CCU) moved to their new home on the ground floor of the KIB building. The Academic Affairs Division, led by Dr. Yvonne Dawkins, established the CCU as a response to students' feedback regarding the response time to their concerns.
Dr. Haldane Davies, UCC President and Dr. Yvonne Dawkins, Associate Vice President of Academic and Students' Affairs, were on hand to witness this momentous occasion. Before cutting the ribbon to mark the official opening of the Customer Care Unit (CCU), Dr. Davies stated his appreciation of the prudent responsiveness to the students' concerns.  He underscored the UCC's desire to demonstrate care for our students and elaborated on the significant role of the CCU team in improving the customer service experience of our valued students.
The query/complaint process at UCC has been simplified with the establishment of the CCU.  Once a student completes  the Student Resolution Request form a Customer Care team member will follow through, and provide a response to close the query within the agreed service level timeframe.  This single point will allow UCC to analyze the query/complaint trend and proactively respond with solutions.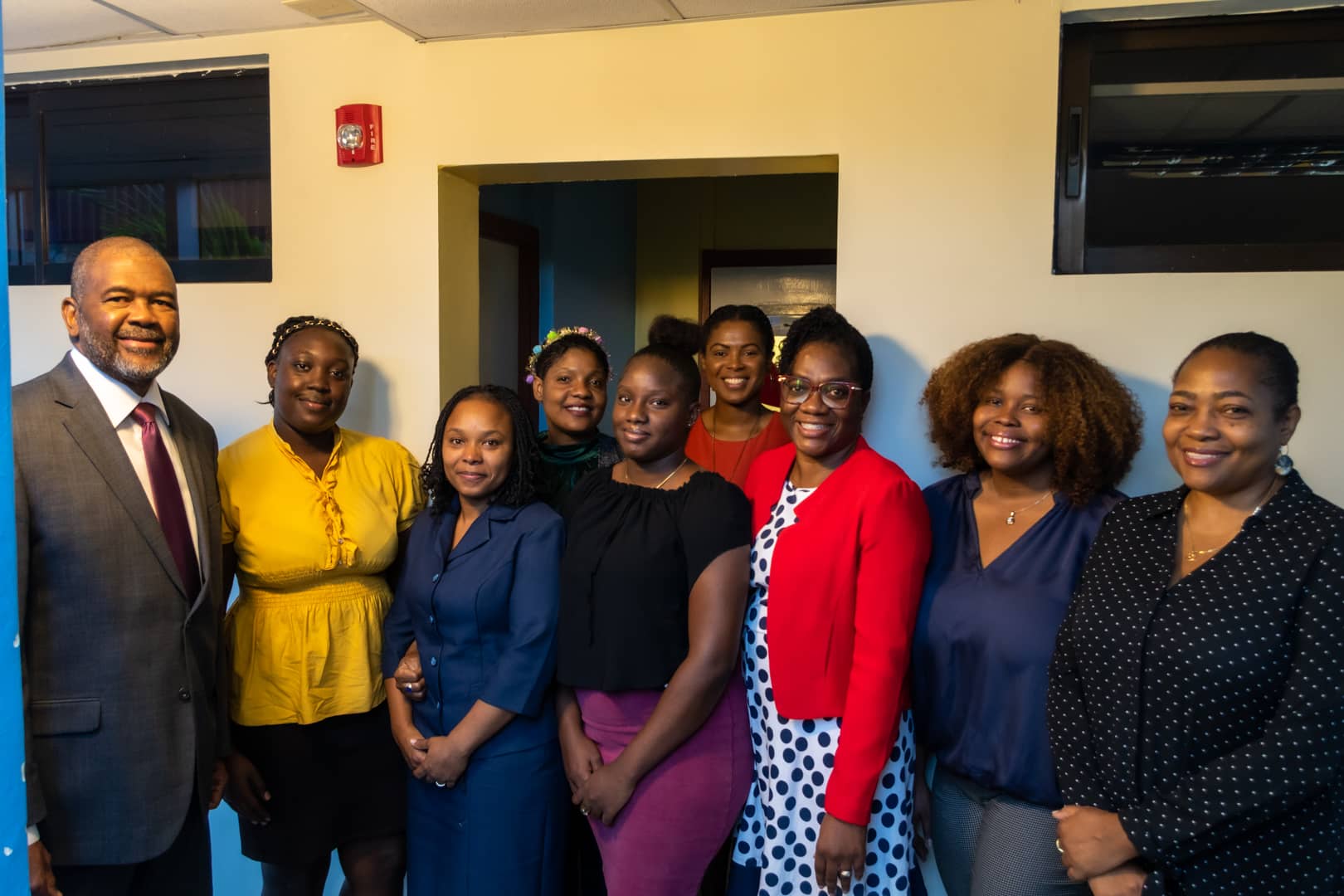 Joining the academic leaders for the opening were Assistant Director of the Department of Student Support, Mrs. Michele Smith, the Quality Assurance Manager, Mrs. Angela Walker-Carby, HR Officer Kerisa Wilson, Executive Assistant to Dr. Dawkins, Ms. Rachel Foster and other members of the Student Support and Customer Care Team.
Customer Care Unit Team Members
...
Have a query or complaint? Please complete the form below
---



Student Resolution Request Form»
Call us: (876) 906-3000 or Email:studentaffairs@ucc.edu.jm or dsshelpdesk@ucc.edu.jm
---