DEPARTMENT OF STUDENT AFFAIRS
Clubs & Societies
Clubs and societies are dedicated to developing quality students. The UCC currently has five functional clubs and societies that are designed to suit your varied tastes and interests.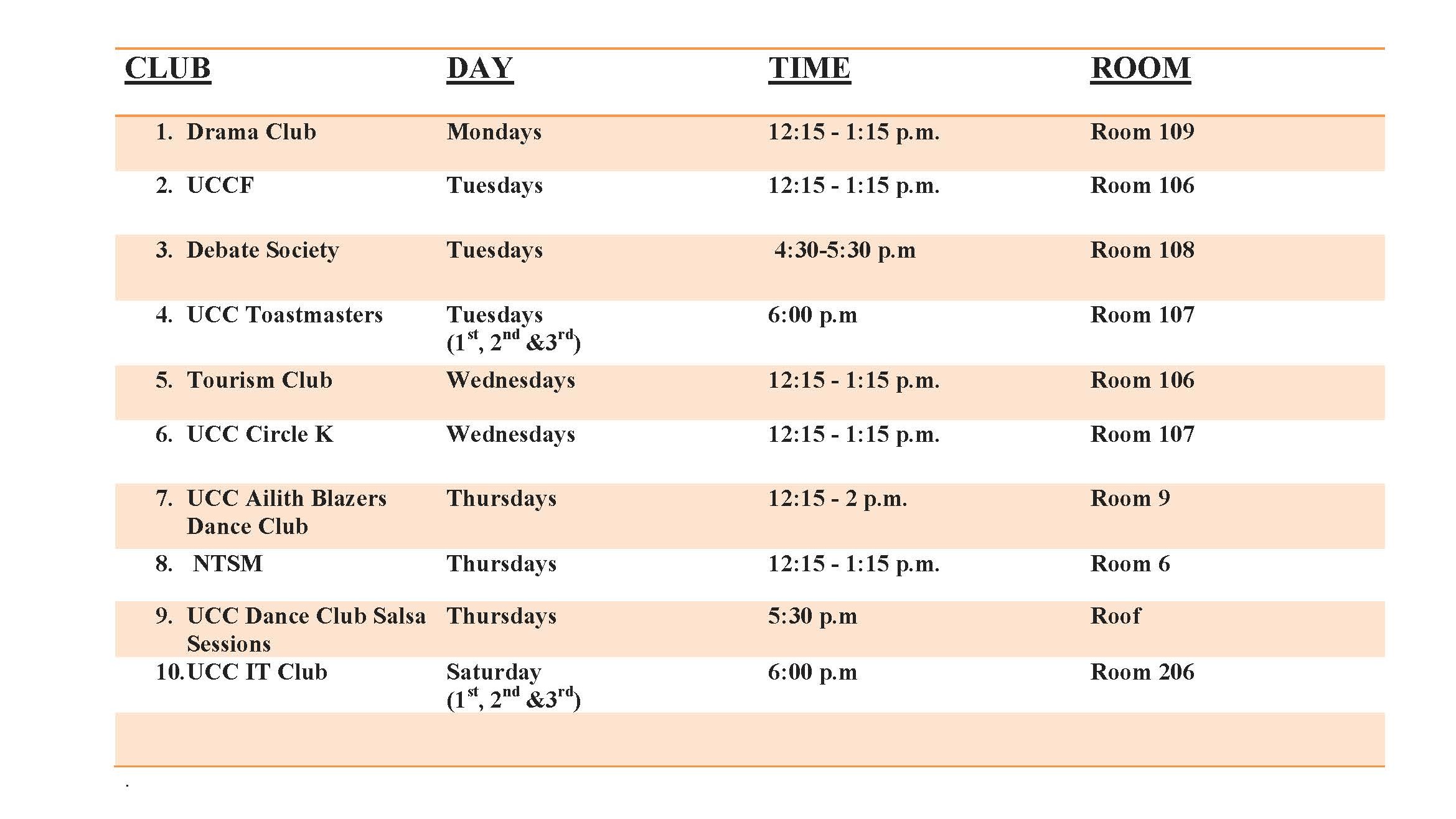 We take pride in nurturing students so that they will leave the University equipped for the world of work; through their various planned activities, students are exposed to outreach, advocacy, sports and a host of other disciplines.