Fall 2020 Alternative Mid Semester Examinations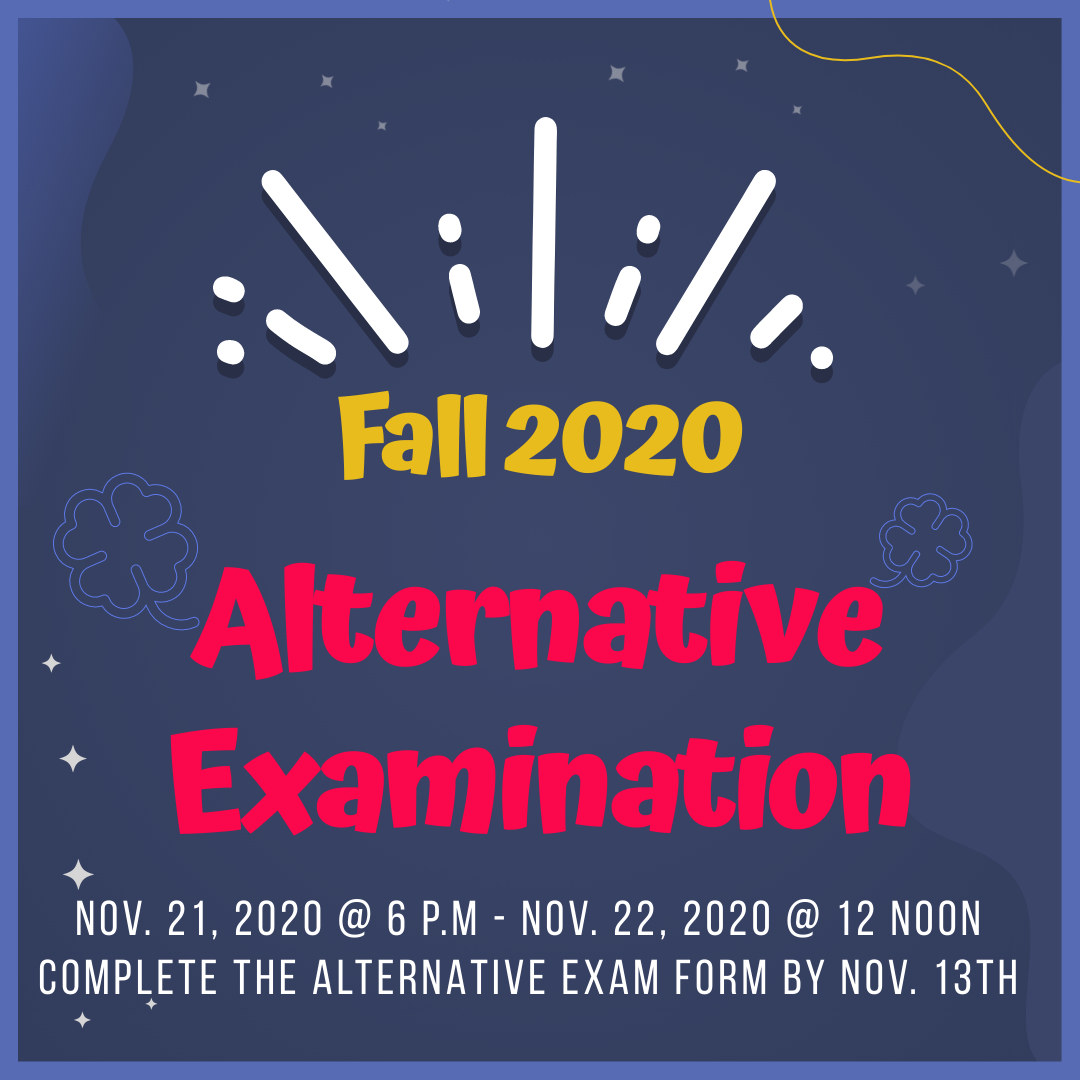 Dear Students, 
During the Mid Semester Assessment period, you may have experienced challenges to successfully complete your respective Mid Semester Assessment. In light of this, the University has facilitated the scheduling of an Alternative Mid Semester Assessment. Please be advised the date for the Alternate Mid Semester Assessments window will be November 21, 2020, commencing at 6:00 pm and concludes on November 22, 2020, at 12:00 noon. 
You must complete all alternative examinations during this period. 
Action Required:
If you were unable to sit or successfully complete your Mid Semester Assessment kindly complete the Alternative Examination Form by Friday, November 13, 2020, @ 4:30 p.m. You are NOT required to resubmit an alternative examination form if you have already submitted this form for your respective course.  
---
DEPARTMENT OF STUDENT AFFAIRS UPDATES
Published on

January 15, 2021

Published on

January 14, 2021

Published on

January 12, 2021