Fall 2020 Registration - Fee Adjustments
Good day Students,
Please see pertinent information from the Finance Department regarding the adjustment of two student financial fees for Fall 2020 registration period.
The  miscellaneous fees payable by Undergraduate students has been reduced from $15,000 to $10,000 for the Fall 2020 Semester. Any student who has already paid the $15,000 will receive a credit on their account.
The fees per 3 credit modules charged to Caribbean (Non-Jamaican) undergraduate students will reduce from US$300 to US$250.
Additionally, see the flyer reminding you of the registration process for Fall 2020.
---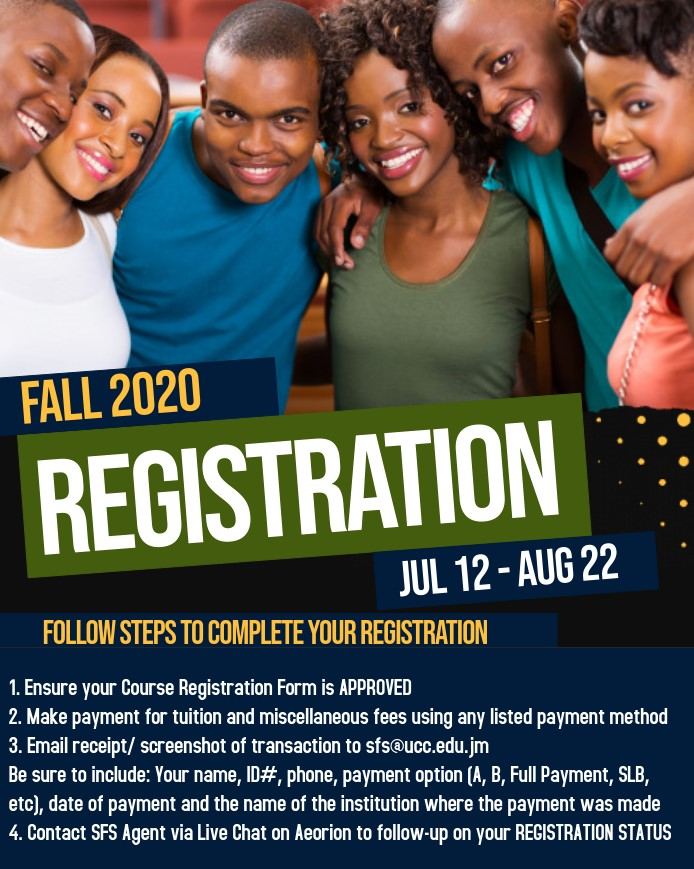 ---
DEPARTMENT OF STUDENT AFFAIRS UPDATES
Published on

January 15, 2021

Published on

January 14, 2021

Published on

January 12, 2021