UCC - Now Institutionally Accredited Nationally & Internationally
Good day Students,
Congratulations are in order! We did it! We have achieved another milestone in the life of our precious University. The University of the Commonwealth Caribbean (UCC), first registered as a university college in 2007 with the UCJ, has now been granted Institutional Accreditation.
Thank you ever so much for being a part of the process and the journey with us.
Cheers!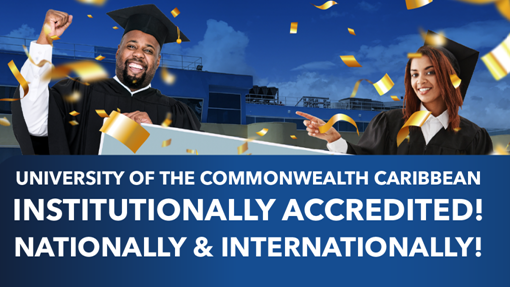 ---
DEPARTMENT OF STUDENT AFFAIRS UPDATES
Published on

July 28, 2020

Published on

July 27, 2020

Published on

July 24, 2020

Published on

July 21, 2020

Published on

July 13, 2020

Published on

July 10, 2020

Published on

July 9, 2020