UNIVERSITY OF ARIZONA/
UCC GLOBAL PARTNERSHIP
University of Arizona in the Caribbean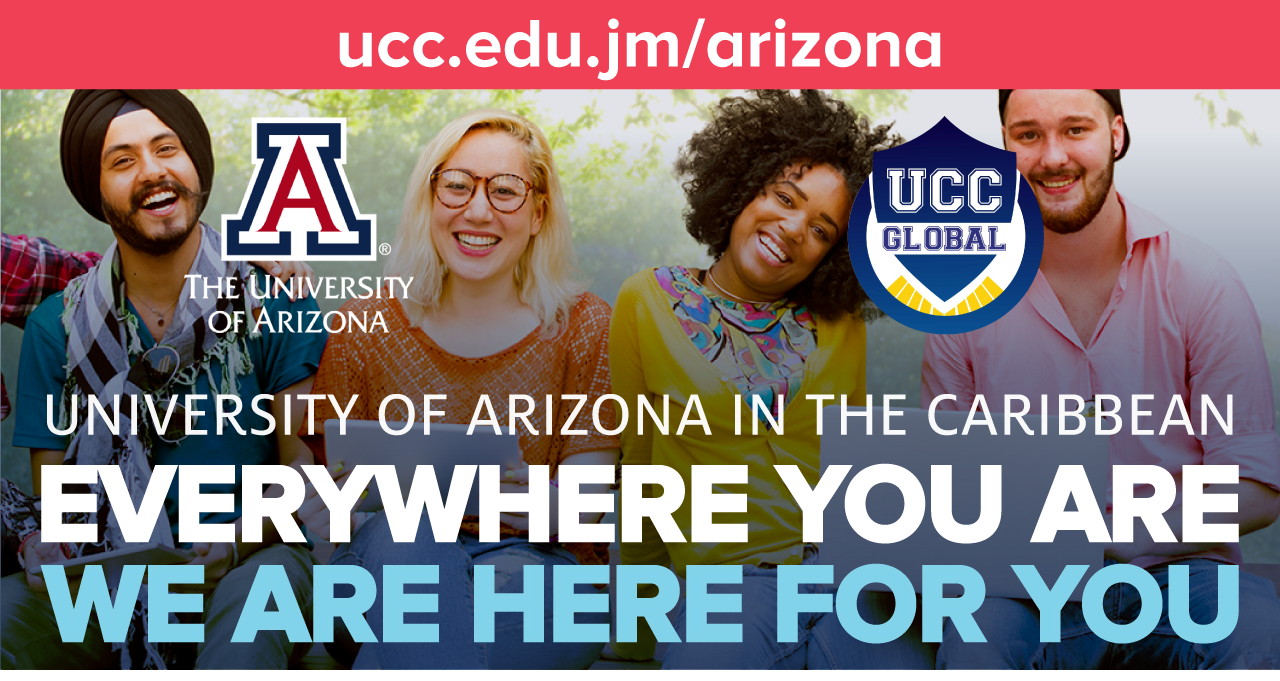 PURSUE A TOP U.S. DEGREE WHEREVER YOU ARE
The University of Arizona at UCC Global will help students across the Caribbean stay on track toward a U.S. degree. Earn a full U.S. degree – or Arizona Credits – from your home country. Choose your goal, and our enrollment counselors will create a customized plan for you with flexible and affordable options.
BACHELOR'S DEGREES
View all courses »
Africana Studies
Business Administration
Care, Health and Society
Communication
Electrical and Computer Engineering
Environmental Science
Geographic Information Systems Technology
Global Media
Government and Public Service
History
Human Rights
Information Science and E-society
Law
Literacy, Learning and Leadership
Nutritional Sciences
Philosophy: Ethics Specialization
Psychology
Public Health
Sustainable Built Environments
MASTER'S DEGREES
View all courses
 »
Accounting
Education Policy
Electrical and Computer Engineering
Entrepreneurship
Geographic Information Systems Technology
Global Media
Human Language Technology
Human Rights Practice
Industrial Engineering
Innovation, Sustainability and Entrepreneurship
International Security
Law
Legal Studies
Library and Information Science
Master of Engineering in Mining, Geological and Geophysical Engineering
Materials Science and Engineering
Mechanical Engineering
Nursing – Clinical Systems Leadership
Real Estate Development
Special Education: Applied Behavior Analysis
Special Education: Deaf and Hard of Hearing
Special Education: Disabilities
GRADUATE CERTIFICATES
View all courses »
Archival Studies
Digital Information Management
Gender Based Violence
Global Health and Development
Human Rights and Documentary Media
Human Rights and Technology
Human Rights Practice
Innovations in Aging
International Security Studies
Legal Information and Scholarly Communication
Medical and Community Health Information
One Health
Professional GIS Technology
Public Health
Regulatory Science
Rural Telehealth
Teaching English as a Second Foreign Language
DOCTORAL DEGREES
View all courses
 »
Educational Leadership
Nursing – Executive Health Systems Leadership
Nursing Informatics