Commencement 2018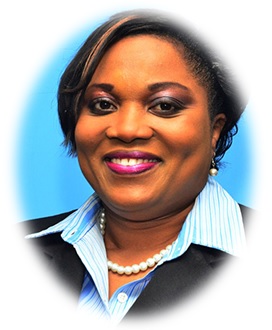 Dear Members of the class of 2018, 
On behalf of the University of the Commonwealth Caribbean Alumni Association (UCCAA), it is my pleasure as your president to congratulate you on your graduation and welcome you to our membership.  You are now a part of a notable history and a fine tradition of excellence.  The University of the Commonwealth Caribbean (UCC) has so much to be proud of all of which is made possible by the support of many. We look forward to having a long and wonderful relationship with you.  You are a part of success. Congratulations Class of 2018!
We are honoured that you chose to be a part of the UCC family; we look forward to   journeying with you in this next stage of your personal and professional development. The mission of UCC Alumni Association is to foster a lifelong and worldwide network of alumni. This community will promote the interests, welfare and mission of the University of the Commonwealth Caribbean (UCC). The UCCAA will work in a spirit of partnership with the UCC to: 1) keep the alumni aware of the programmes and activities of the institution,  2) provide support to the UCC and its initiatives, 3) Develop alumni programmes that will serve to unite past and current students in a series of mutually beneficial partnerships such as mentorship, community outreach and internship opportunities, and 4) assist UCC in the development of its academic, co-curricular, administrative and cultural capabilities.
Apart from our Alumni Association Office, which is a unit within the institution's organizational structure, there are committees within the Association such as: mentorship, fundraising, library, internship and foundations each of which provides an avenue for alumnus to service our 'alma mater'.  In addition, there are special interest groups such as Human Resource Management, Information Technology, Tourism and Hospitality, Marketing, Accounts and Finance, Business Administration, Commonwealth Executive Master of Business Administration and Commonwealth Executive Master of Public Administration.  These are key groups, which are also committed to providing you with networking support for personal, professional and business development; as well as opportunities to remain connected to our 'alma mater'. We recommend that you join the Association and or a Special Interest Group, and offer your creative and innovate ideas through membership.  Currently, we operate from the Student Affairs Office and can connect you with the various mentioned groups.  You may contact us today at phone: 1(876) 906-3000 ext. 4063, or if you are ready to join the UCC Alumni Association, we have a dedicated page on the University's Alumni Blog to share the application with you for download at http://www.ucc.edu.jm/alumni
Congratulations again on your graduation! I can't wait to hear where your education is taking you, and hope to meet you at future alumni events.
Suzette Sylvester, MBA, BSc, CPS, PMP, JP
Alumni President
Phone: 1(876) 906-3000
Email: uccalumnioffice@ucc.edu.jm

---