Niche Financing Partners with UCC to Offer Student Loans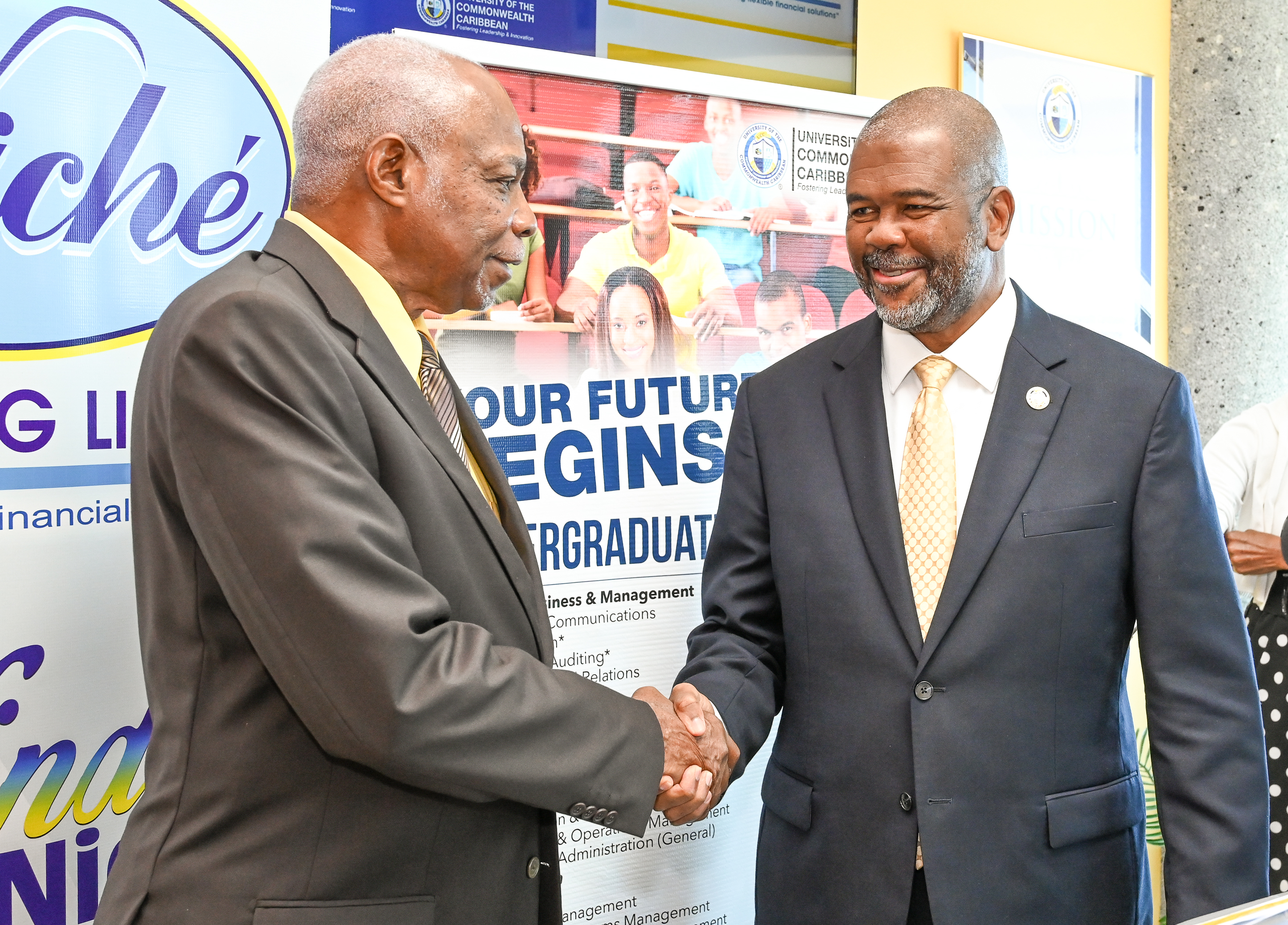 Mr. Denniston Brown - Managing Director of Niche Financing Limited and Dr. Haldane Davies - President, University of the Commonwealth Caribbean
A new opportunity has been put on the table for tertiary students at the University of the Commonwealth Caribbean (UCC) to access loans of as much as $4 million JMD per-student toward their education.
In partnership with the UCC, longstanding micro-lender Niche Financing has announced it will provide customisable, insured pre-approved education loans – the Niche Education Loan – of up to $4 million JMD per student to students enrolled in all tertiary programmes at the educational institution.
The partnership was announced with a joint signing between Niche Financing's Managing Director Denniston Brown and UCC President Dr Haldane Davies on Thursday (November 3) at the UCC's headquarters in New Kingston.
Accessing Education Loans at Affordable Rates
Presented as a sustainable option for Jamaicans to access education loans at affordable rates, with flexible terms and fast turnaround approval times, Denniston Brown, managing director of Niche Financing Limited, commended the partnership.
"We feel very privileged to be partnering with UCC in offering financial assistance at the tertiary level. Our goals align with UCC as we have a similar vision in terms of the need to change lives with flexible financing arrangements while respecting the dignity and aspirations of individuals," Brown said.
Michael Gordon, Director of Innovation at UCC, noted: "Many high school graduates have difficulty furthering their education after graduation. Social financing is one of the biggest issues we face in this country. Of the 40,000 students that graduate high school every year, there are about 30,000 that don't move on to college. That results in people who can't move forward in life because of financing."
In closing, Davies remarked: "Financing of education is an issue throughout the Caribbean. We need to have the resources at every step of the way to support this initiative, so we can have the best individuals in the classroom."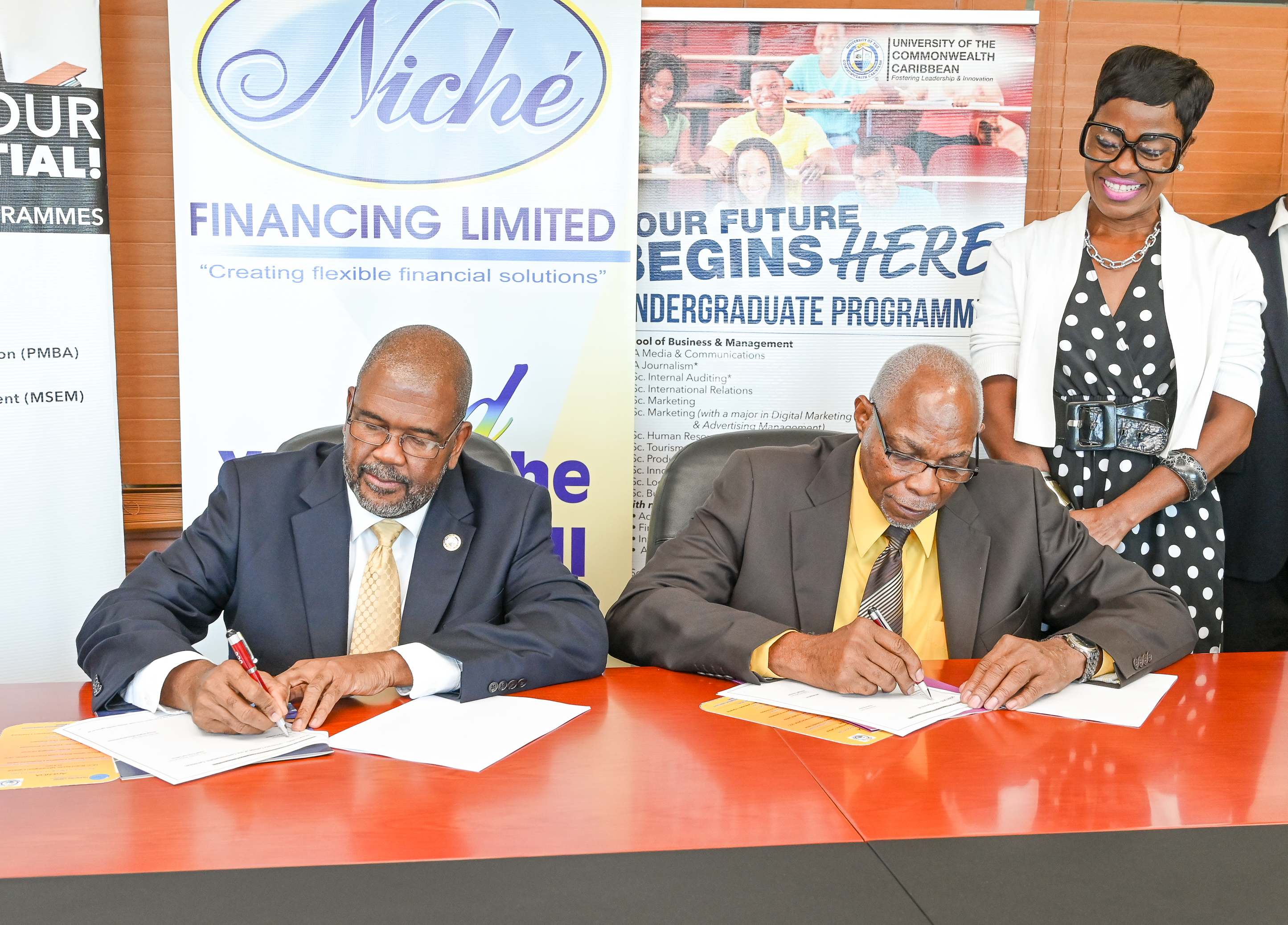 In the Q & A segment of the briefing, Diana Allen, business development and marketing manager at Niche Financing, expanded on the terms of the loan.
"We're offering the Niche Education loan to persons as young as 15 years old going up to age 75 years.  Based on feedback from UCC, there are students as mature at 75 taking courses to further their education. We at Niche Financing have a vested interest in satisfying individuals pursuing tertiary education in a wholesome manner with emphasis on affordability, flexibility and not a one size that fits all."
The terms of the loan will be made available for short courses, Bachelors and Masters degrees, as well as MBA programmes and Doctorates.
---
Source : Our Today