MOEYI Sixth Form Integration Pathway Programme
We are pleased to advise you of a new groundbreaking partnership initiative with the Ministry  – the Sixth Form Integration Pathway Programme – which will allow all 2020 high school graduates to automatically transition to grade 12 to earn either their chosen CAPE subjects, a CXC Associate Degree, an Occupational Associate Degree, an indigenous/traditional associate degree offered by another participating tertiary institution such as the UCC or the NVQJ certification, after completing grade 11.
Under this new K-13 model, the Ministry of Education, Youth & Information (MOEY&I) will provide a scholarship for the two years to all students!
In this regard, your high school and participating tertiary institutions including the UCC (which is one of only four UCJ institutionally accredited universities in Jamaica) will now partner to offer various Sixth Form Pathways for the new school year starting in early October 2020.
Under this programme, students who specifically choose to pursue their tertiary level study with the UCC /UCCA will be able to pursue their program of study on one of three pathways as seen below: 
Sixth Form Pathway I (Traditional)
Sixth Form Pathway II (Technical)
Sixth Form Pathway III (General)
---
The following are the specific programmes that will be offered under Pathways I, II or III:
UCC ASSOCIATE DEGREES
Via 100% Online or Blended or Cable TV
Business Administration
Innovation & Entrepreneurship
Paralegal Studies
Criminology and Criminal Justice
Hotel & Tourism Management
Hotel & Restaurant Management
Restaurant Operations
Arts & Entertainment Management
Information Technology
Applied Computer Science
Management Information Systems (MIS)
Early Childhood Education 
Marketing & Sales Management
Digital Marketing Advertising Management Major
International Relations
Human Resources Management
Media and Communications
Production and Operations Management
Applied Technology
TUITION
All 2020 high school graduates will receive a grant from the Ministry of Education, Youth & Information & will therefore only pay tuition of $70,000 JMD per year. (apply online »)
A free tablet is included.
---
OCCUPATIONAL ASSOCIATE DEGREES (OADs)
Agro Food Processing
Allied Health Care 
Business Process Outsourcing (BPO)
Fitness Management
Logistics & Supply Chain Management
Renewable Energy Technology
Retail & Merchandizing Operations
Construction Site Management
TUITION
FREE - For 2020 high school graduatues (apply online »)
$90,000 JMD per year - For students without a scholarship from the Ministry of Education, Youth & Information
---
PATHWAY II
NVQJ/CITY & GUILDS CERTIFICATIONS
Customer Service/Engagement (L2)
Business Administration (L2)
Marketing & Promotions (L2)
Industrial Security Operations (L2)
Allied Health (L2)
General Construction (L1)
City & Guilds (Math/English)
Employability Skills (Customer Service, Personal and Career Development)
Entrepreneurship
---
NVQJ/CITY & GUILDS CERTIFICATIONS
Costumer Service Engagement (BPO) Level 2
Computer Repairs (Network Technician) Level 2
Marketing Promotions and Sales Level 2
Literacy and Numeracy Skills
A specialized skill area in addition to other development areas leading to NVQJ Certification.
Employability Skills (Personal and Professional Development /Career Guidance)
Computer Application
Upon successful completion of the NVQJ/City & Guilds Programme, candidates may matriculate into either Pathway 2 or a UCC Associate Degree Programme. 
---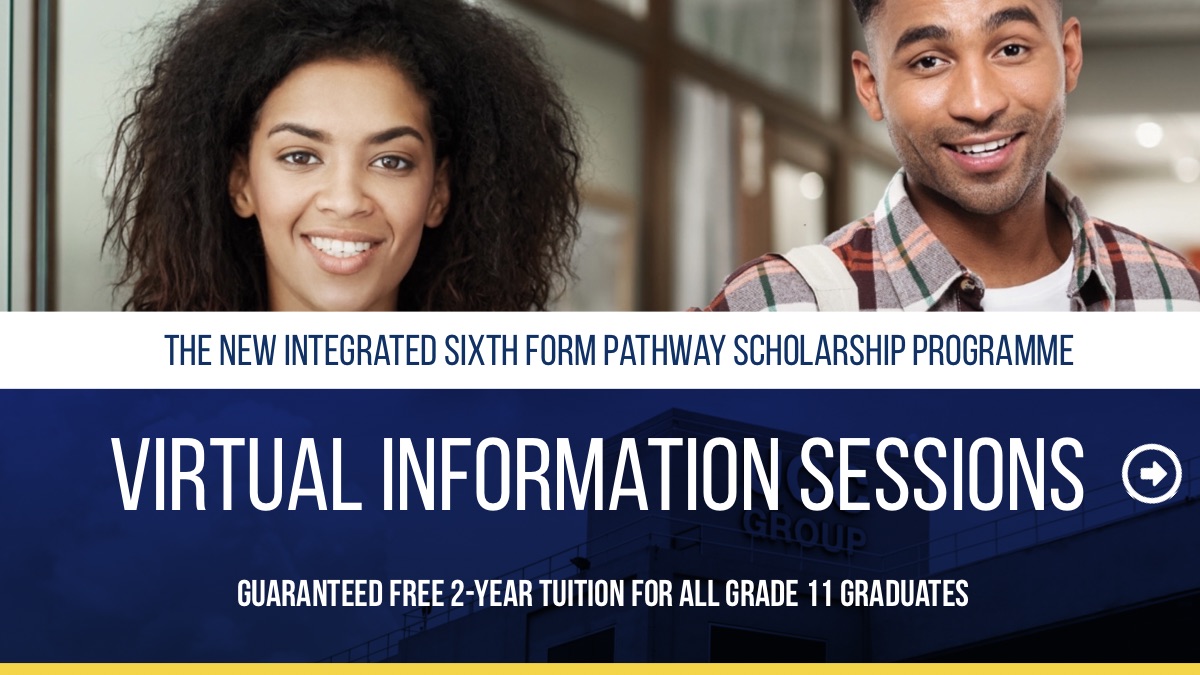 ---