STUDENT REFERRAL PROGRAMME
Join. Promote. Earn
Do you know a prospective student that would benefit from the University of the Commonwealth Caribbean's diverse range of programmes, flexible class times and attractive payment solutions?
If so, we'd love for you to introduce us!
The UCC Student Referral Programme awards both staff and students for each prospect they have referred who registers and enrolls at UCC.
---
OVER 150,000.00 EARNED TOWARDS TUITION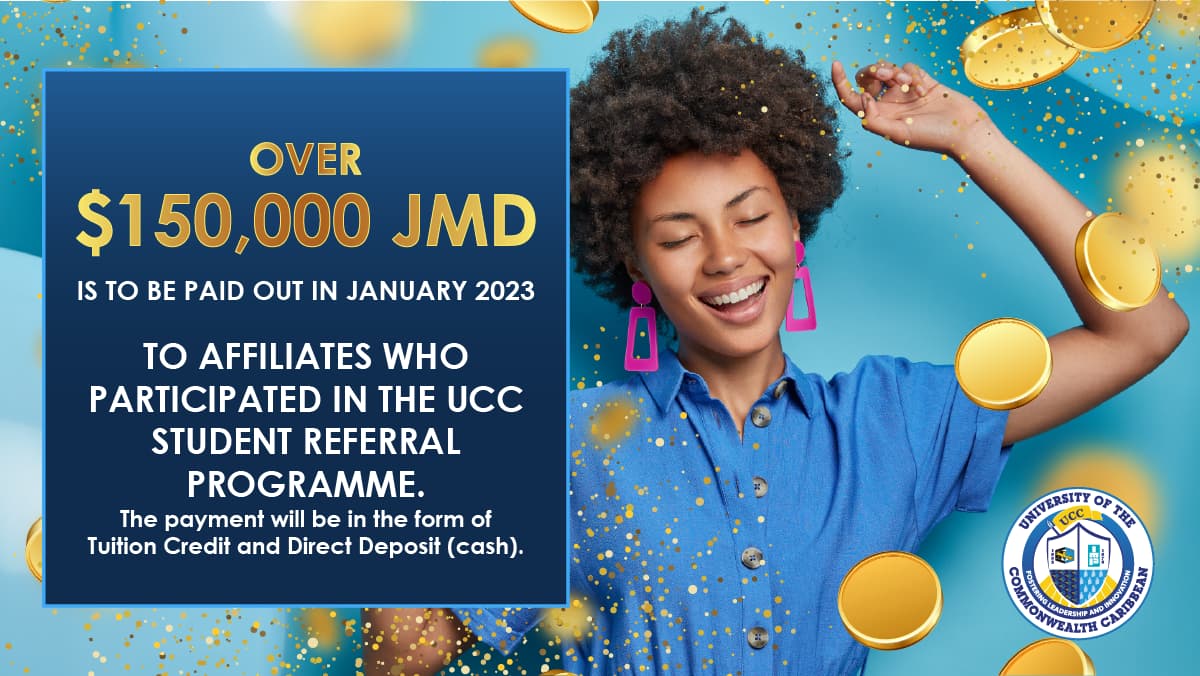 In just one semester, UCC students who participated in the Student Referral Programme earned over $150,000JMD to help finance their tuition.
These commissions range from $36,000 JMD up to $72,000 JMD, with some affiliates receiving up to three (3) payouts each. 
---
HOW DOES THE PROGRAMME WORK?
The University of the Commonwealth Caribbean Student Referral Programme offers interested individuals (referred to as "Affiliates") a commission for referring prospective students.
Once approved for participation in the programme you will receive an affiliate link that can be shared on social media or any other online platform as well as promotional banners to advertise your link.
Every time a prospect uses your link to register and enroll in any of UCC's offered courses or programmes you will earn a commission.
---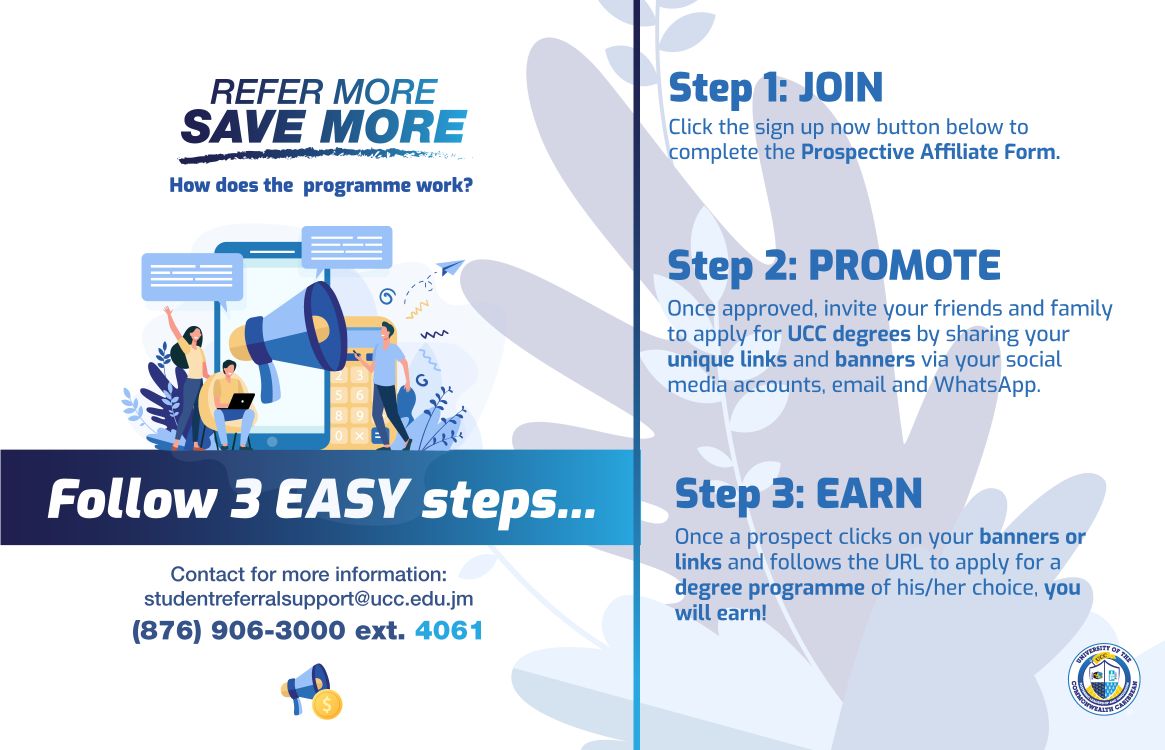 ---
HOW ARE COMMISSIONS CALCULATED?
Commission and Tuition Credit amounts are determined based on the degree program under which the referred student applies. These numbers ONLY apply to current UCC students, alumni.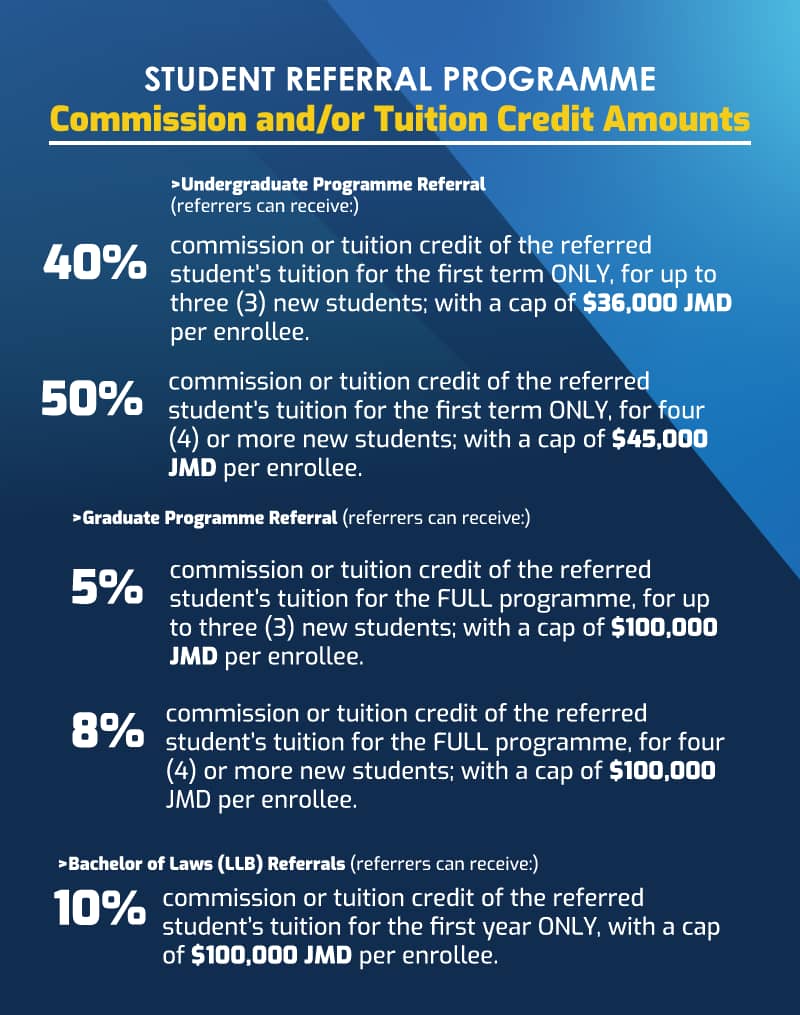 ---
START EARNING TODAY!
Become a Student Referral Programme Affiliate today and start earning towards your tuition.