K-13 ONBOARDING EXPERIENCE
Our Student Onboarding Experience will be conducted via Zoom for the period October 11 - 14, 2021 commencing at 10 a.m each day.  Please use the information below to access the virtual sessions each day.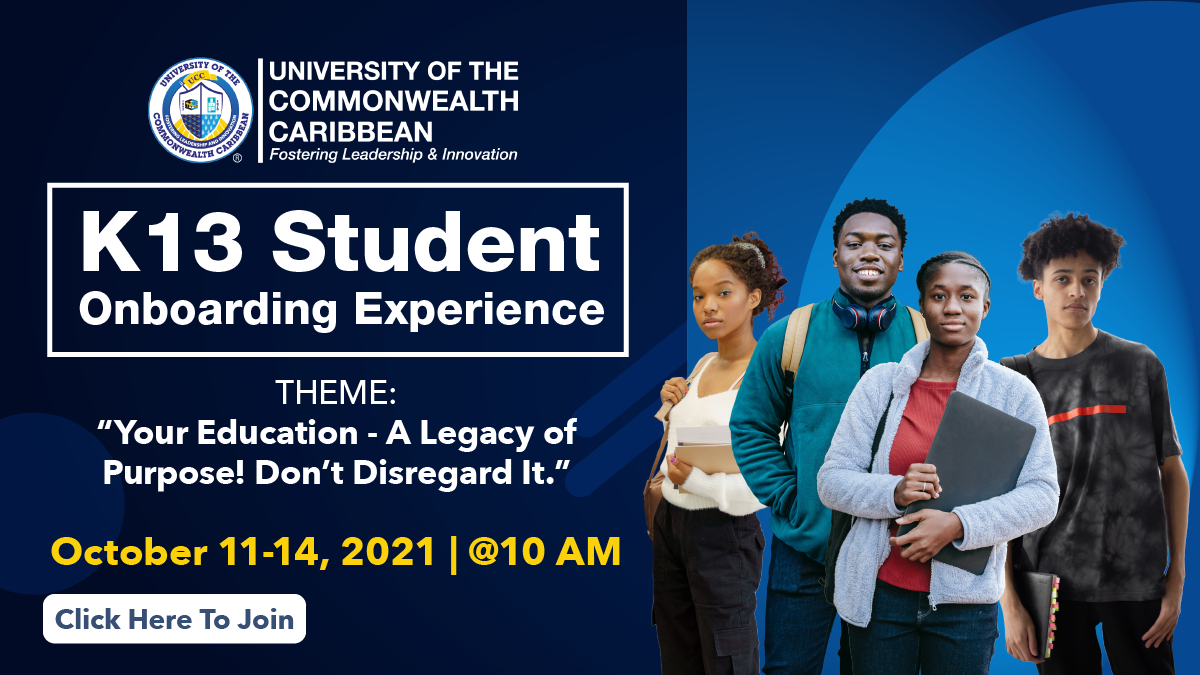 We encourage you to monitor this page for daily updates. Also, follow us on Facebook to watch the live stream of the sessions. 
Mandatory attendance for all sessions is required. Parents are invited!
---
STUDENT  GROUP
Feel free to click on the link below to join our UCC Student Group where you will receive updates and assistance from the UCC Student Council. Additionally, you may also network with your fellow colleagues as you embark on this University experience. The Student Group is supported by the UCC Student Council Representatives. The group is accessible through the Telegram app, similar to WhatsApp.