UCC signs MOU with the International University of Grand-Bassam 
January 31, 2018
Memorandum of Understanding (MOU) Signed by Executives of University of the Commonwealth Caribbean (UCC) and the International University of Grand-Bassam (IUGB) located in Grand-Bassam, Côte d'Ivoire (formerly Ivory Coast in West Africa).
UCC, ministry sign higher education agreement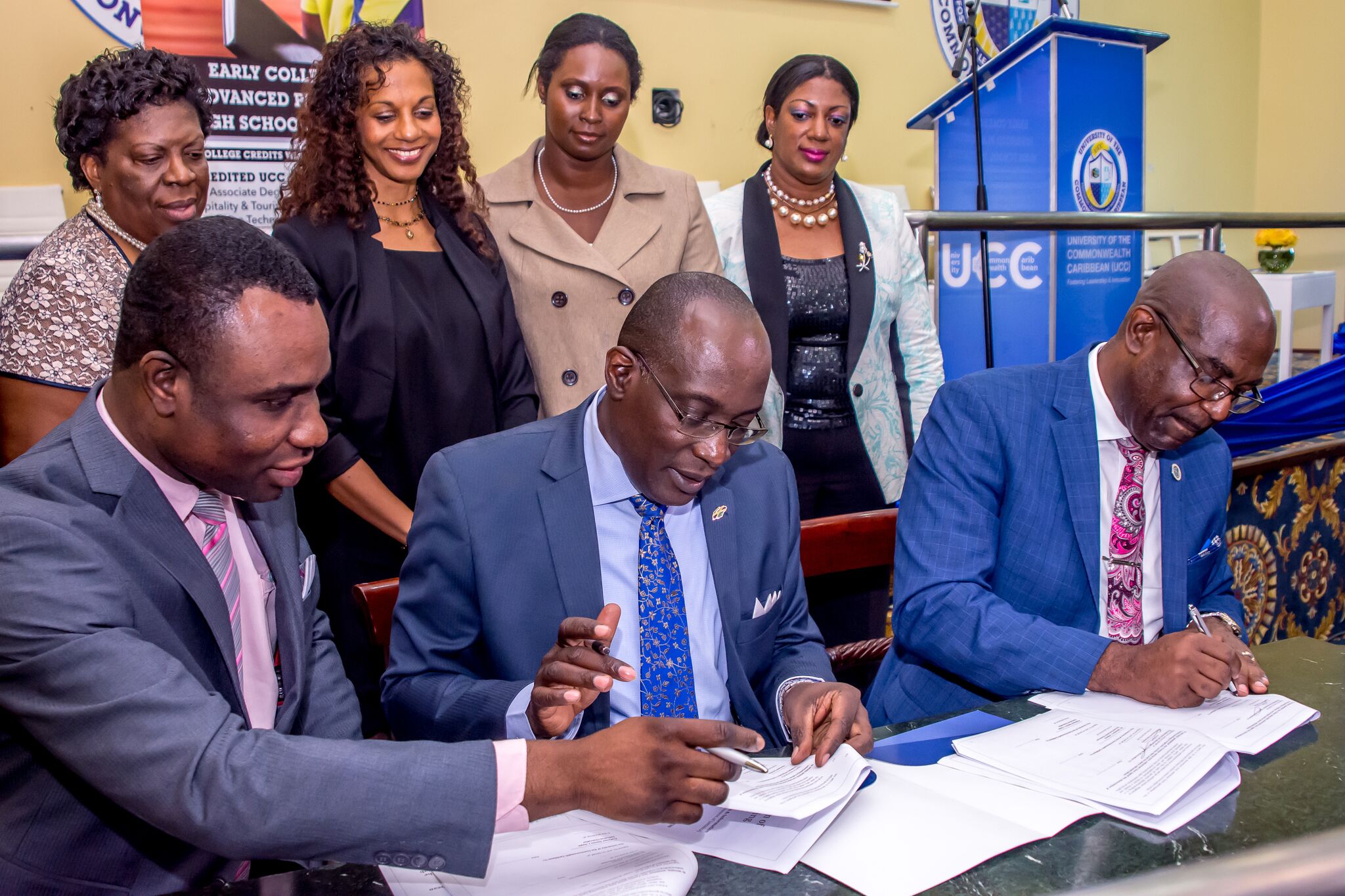 January 29, 2018
Pointing to bright employment prospects in various sectors of the economy, Education Minister Senator Ruel Reid last Thursday signed a memorandum of understanding (MOU) with the University of the Commonwealth Caribbean (UCC) to increase access to higher education and training for high school students.
The agreement establishes the UCC's Early College and Advanced Placement Credits in High Schools Programme, which will be delivered initially through clusters of 50 select high schools in 10 parishes across Jamaica. The MOU also seeks to extend the ministry's Centre of Occupational Studies' associate degrees to high schools in 10 parishes, initially through UCC sub-campuses. It is envisioned than an initial maximum of 5,000 students will be able to participate in the programme each year.
UCC partners with TGL to offer professional training in sales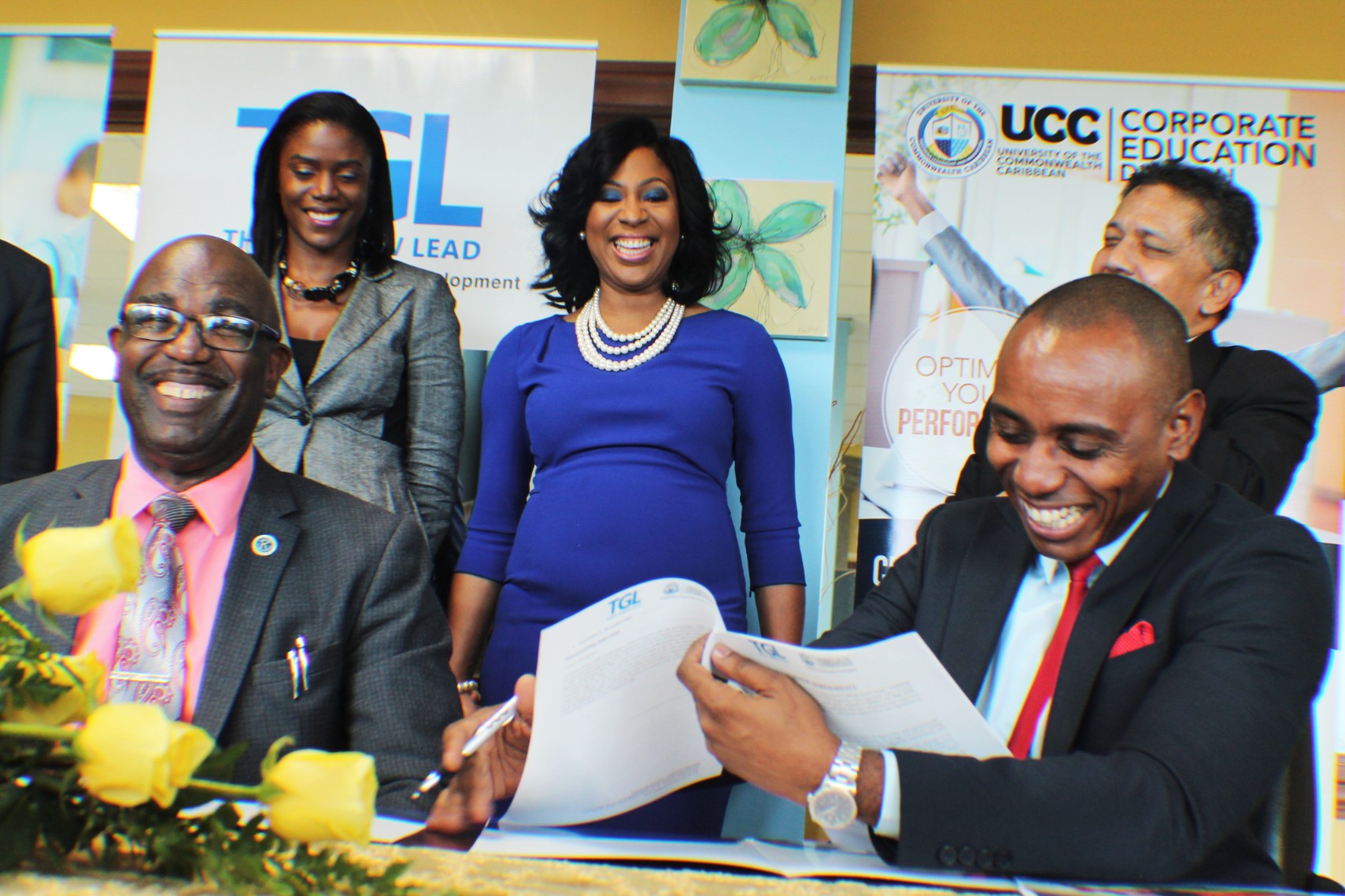 January 21, 2018
COMMENCING March 2018, the University of the Commonwealth Caribbean (UCC) will offer professional development courses in sales, in partnership with Think Grow Lead (TGL) School of Sales and Sales Management.
Under a recent partnership agreement, both institutions have established the new home of professional sales & sales management training. This programme involves the joint delivery of a variety of certificate courses which are developed by TGL, the leading sales-force development experts in the Caribbean, and based in Kingston.
UCC To Launch Associate Degree And College Credits Programme In High Schools
January 8, 2018
The University of the Commonwealth Caribbean (UCC) is seeking to partner with the Ministry of Education, Youth and Information and corporate Jamaica to introduce specific associate degree programmes at selected high schools in St Andrew and nine other parishes.
UCC, ACCA Offer Fast Track To Professional Qualification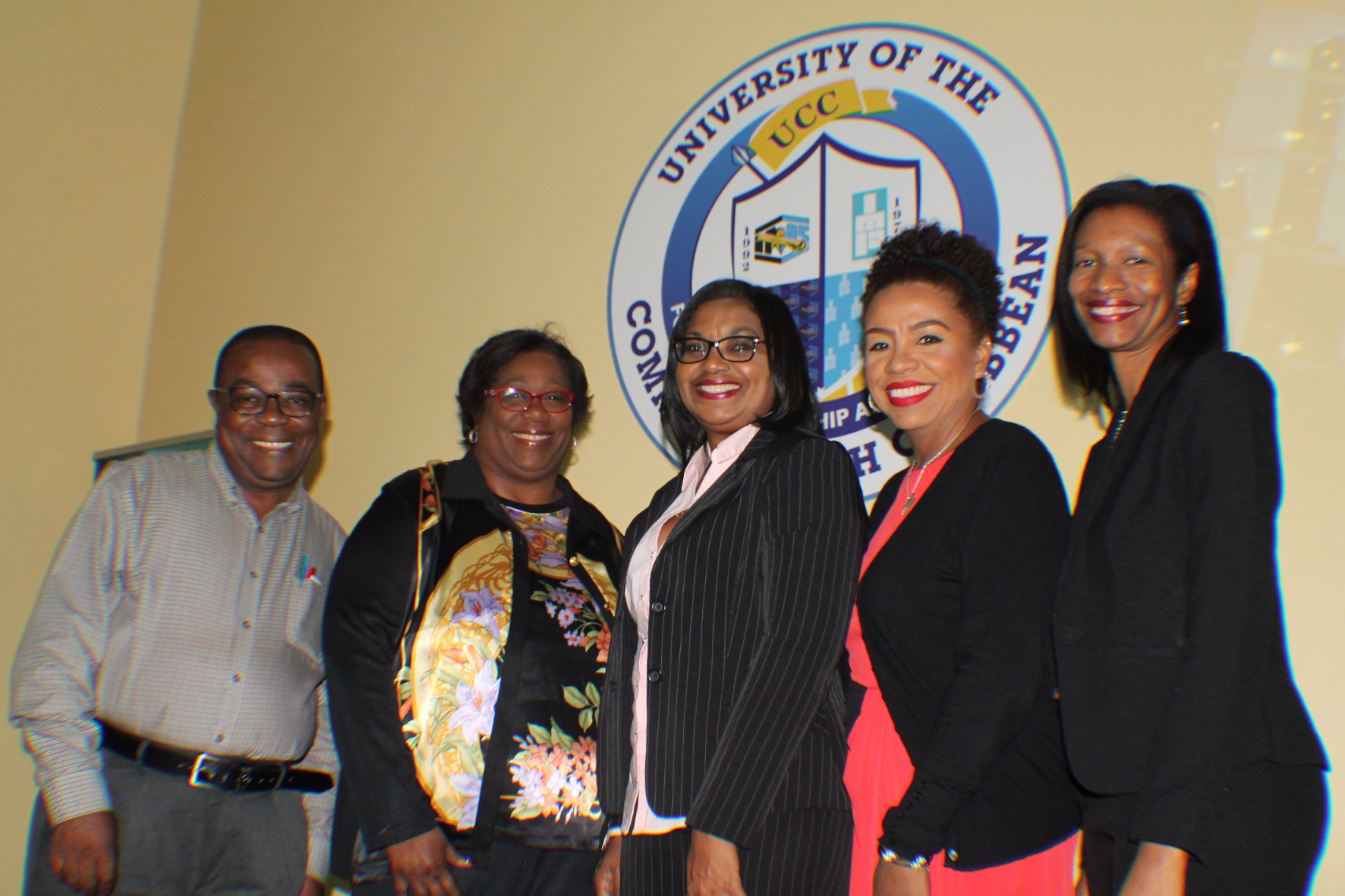 November 15, 2017
The University of the Commonwealth Caribbean (UCC), in partnership with the Association of Chartered Certified Accountants (ACCA), is providing accountancy students a fast track to attaining their ACCA professional qualification at a reduced cost.